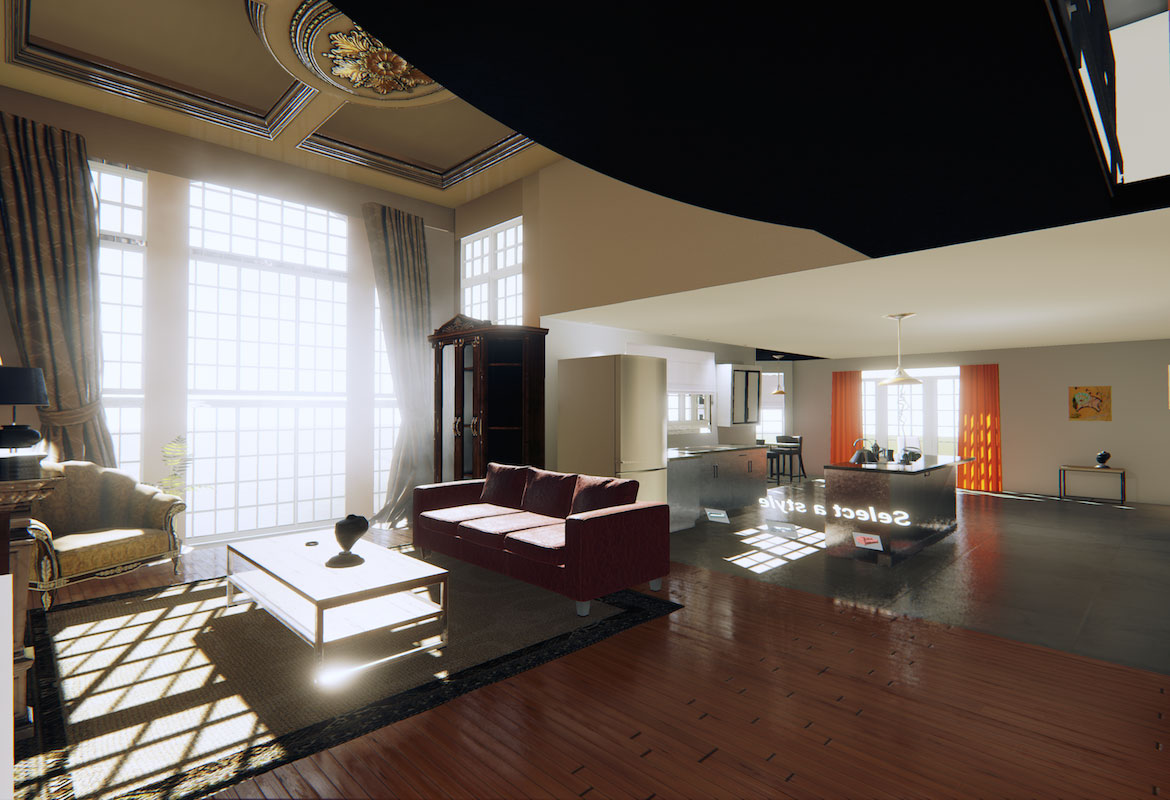 Beyond beautiful
Virtual reality is not simply about a beautiful visual environment, it's about being there. It's about interacting with the world you're in. It's about presence.
Our engine offers real experiences in VR. Turn your head, look around, get closer to that marble counter-top. Change the kitchen cabinets and furniture. Design it how you want to. This is your new home...welcome to it. .
January 1, 2015
New construction, Interactive, VR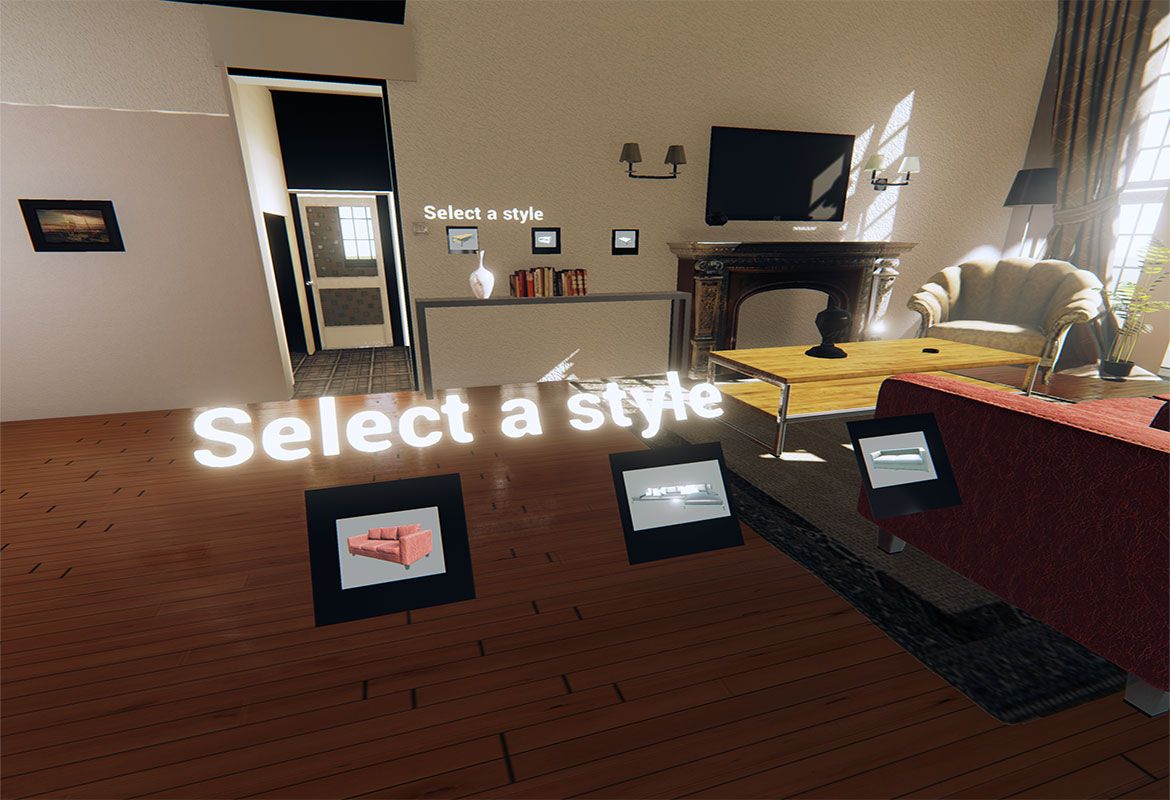 VR enhancements
We have built custom VR menus to allow participants to change furniture, change painted walls, restructure the elevation, all in real-time and all without clunky controls.
Audible cues enhance the experience by offering information in each area within the home and explain the details of the options .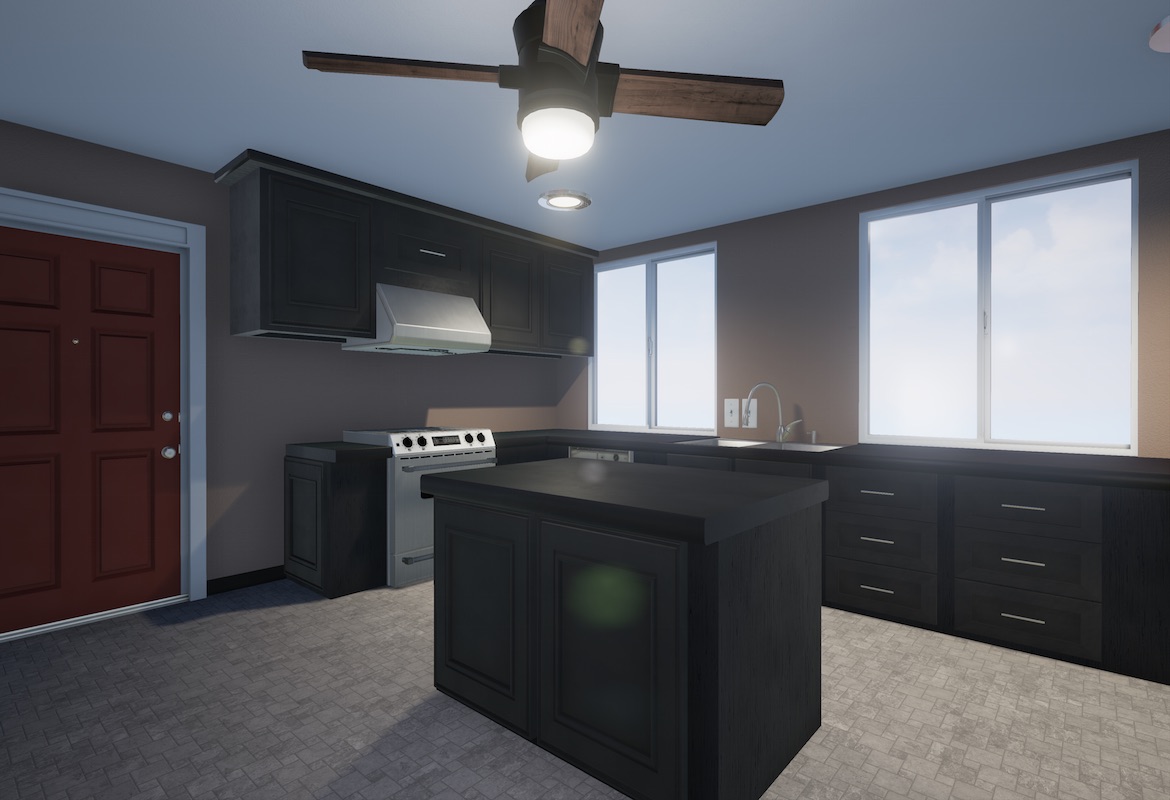 The Engine
Visual reality is critical when visiting a VR home. We have built our solution on a heavily modified version of Unreal Engine 4, the best-in-class 3D gaming engine. Reflections, real-time lighting and shadows, ambient fog, and other post-processing techniques add to the realism, while we sustain the required 75 frames-per-second requirement for virtual reality to work.
Want to extend the experience? We can move the experience to any mobile device for a customer take-home experience or App Store submission